Vayana is India's largest trade finance platform. We have disbursed over $8bn across 950+ Corporates, 25+ sectors, 20,000 MSMEs, across 20+ countries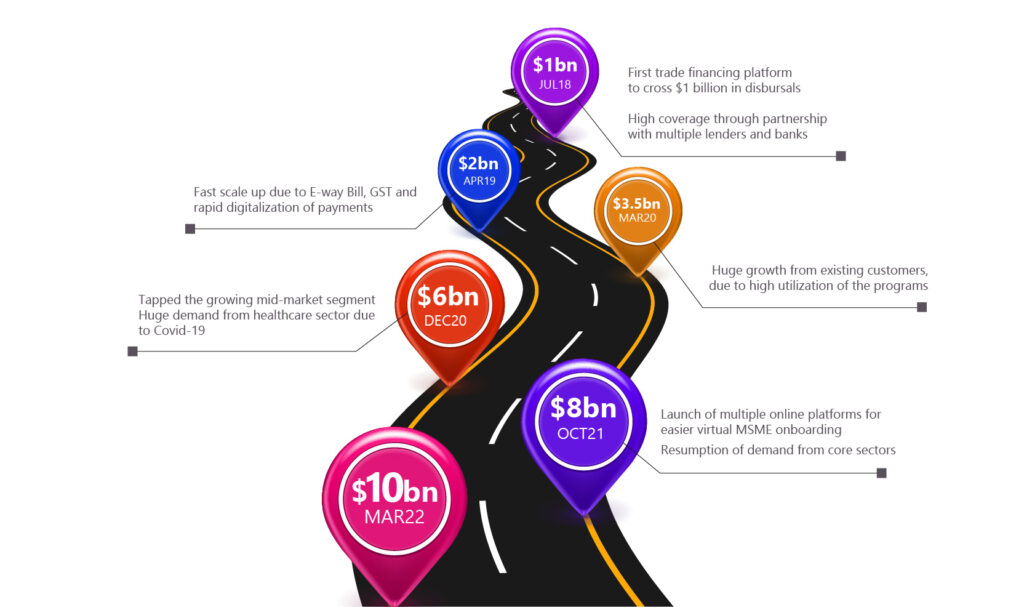 Vayana started with a vision of democratizing access to finance to each member of the supply chain. It took us a year to disburse $1bn and now we doing more than a billion every two months! Moreover, we work across several multiple sectors and tiers of supply chain.
All this is possible through our continuous focus on maximising coverage by curating affordable products to suit every business type, zero-change processes and effortless-'invisible' disbursement. In addition, we have helped companies become 'credit-ready' by simplifying GST, E-Invoice and E-Way bill compliance through plug and play solutions.
To read more about how Vayana's Supply Chain Finance:- Click here
If you'd like us to take you through the details over a meeting or call, mail us at scf@vayana.com